By Marissa Smith
To celebrate its 75th anniversary, Ames Laboratory is collaborating with the Iowa State Creamery to release a new flavor in its honor.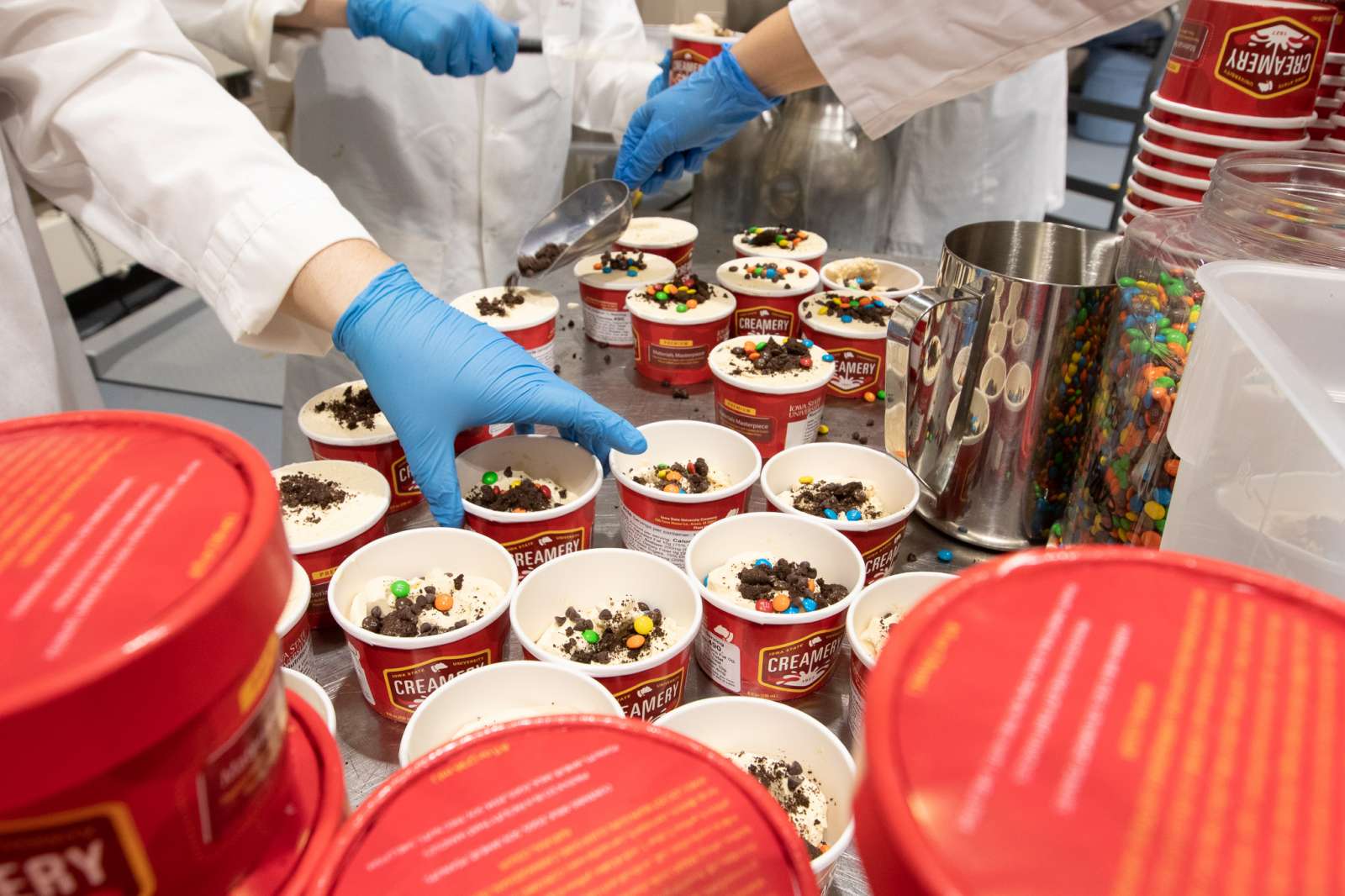 The Department of Energy National Laboratory, which sits right on the Iowa State University campus, is celebrating 75 years of operation in 2022.  While they are a materials lab well-known for their research in rare earth metals, to celebrate the anniversary they decided to branch out into an entirely different substance—ice cream.
Throughout the year, Ames Lab employees have participated in a variety of activities to celebrate the milestone.
After an employee suggested a collaboration with the ISU Creamery, Ames Lab hosted a competition for its employees to create a flavor that celebrates its anniversary and tells the story of the Lab. Employees had the month of February to create and submit their flavor ideas.
The Performance Management team at Ames Lab created the winning ice cream flavor.
"I always have a sweet tooth, so the more mix-ins, the better," said Chelsey Aisenbrey, Director of Laboratory Planning and Performance and member of the winning team.
The flavor, Materials Masterpiece, features a peanut butter ice cream base with mini chocolate chips, mini M&MsTM, and OreoTM mix-ins. The flavor was chosen by judges Stephanie Clark, ISU Creamery Director; Sarah Canova, ISU Creamery Business Administrator; and Adam Schwartz, Ames Laboratory Director. 
"It was a nice opportunity to brainstorm and reinforce the story that goes behind it," said Aisenbrey. "We wanted to involve a bunch of different toppings that go together to create an even better result."
The flavor tells the story of Ames Laboratory, according to the description the winning team submitted: "similar to the development process involved in creating a new material, this recipe requires collaboration, research, and bringing together the perfect combination of ingredients to produce the best possible product."
"The ISU Creamery is excited to partner with Ames Lab and offer this indulgent flavor," said Sarah Canova, ISU Creamery Business Administrator.
Ames Laboratory employees will first taste the flavor at its annual State of the Laboratory picnic on May 17, and the flavor will be available in the ISU Creamery's retail store on May 21.
Contact:
Sarah Canova
Creamery Business Administrator
scanova@iastate.edu
515-294-6555